Brass Pillars / Standoffs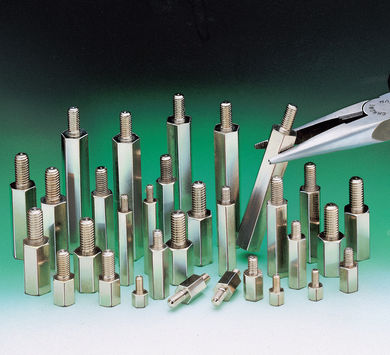 Click Images to Zoom
Technical Diagrams (click images to enlarge)


Key Facts
Material: Brass (CZ 121).
Finish: Bright nickel.
All dimensions in millimetres.
TYPE A (Male/Male) Brass Pillars are available on request.
RoHS compliant.

Please note depth of thread will be reduced where body length "L" is less than thread depth "t"
Pricing Guide
All prices £/100.
Minimum order 100 pieces.
For carriage information see our Delivery section.
Custom Made Pillars
Do not worry if the part you require is not listed - we offer a process which allows the body length and thread type to be adjusted quickly and economically. We also specialise in producing non-standard Pillars / Standoffs in a wide range of materials at very competitive prices. With this in mind we invite you to specify your requirements however large or small. Type A (Male/Male) Brass Pillars are available on request.